VVVVVV user review
VVVVV is fast-paced, difficult, with loads of fun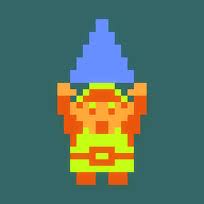 Review written by
Jack Solomon
April 28th, 2014
The first thing that hits you about VVVVV is its unforgettable soundtrack, and its refreshing (but somewhat overbearing) minimalist graphical style. The game starts off with an expedition led by the player, Captain Viridian. The expedition encounters an unforeseen problem, and the captain must retrieve his crew, traversing a scary frontier beautifully illustrated in the world tiles.
Some of these tiles are incredibly easy, and some will drive you to the edge of full-blown insanity. The only thing that kept me playing was the incredibly fun gameplay (with occasional chuckles from the hilarious level tiles). The only complaint I have about the game is its difficulty, and repetitiveness after you beat the game, but that is just a minor quip.
I would recommend this title to retro-platformer connoisseurs as a modern day Mega Man 2, filled with music, frustration, and memories. I do not believe the casual gamer will like this game, but with the relatively small price tag, it would be a sin for a platformer lover not to buy it.
80%
Gameplay:

Graphics:

Sound:

Lifespan: