Talking with Nintendo: Takashi Tezuka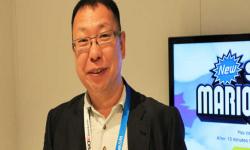 Super Mario Sunshine Sequel and Majora's Mask 3D
In an interview with NZGamer.com, game designer Takashi Tezuka, a man with as long of a history designing Nintendo games as anyone, was asked about the likelihood of a sequel to Super Mario Sunshine and/or a remake of Majora's Mask for the 3DS.
This is my personal opinion, let's start with that. I mean, of course I wish we could. I personally would like to enjoy these again, but I don't have any information.

Takashi Tezuka
While his answer is as aloof as one would expect from a designer potentially sidestepping a question involving top secret information, it expresses a desire with which many Nintendo fans can relate.
Would you be excited to see these games come to fruition? Let us know in the comments, and for the latest Nintendo news and reviews follow us on Twitter!