Space Station Tycoon blasting onto Wii

Bandai Namco have announced that a new title is on its way to the Wii. Space Station Tycoon will launch (pun-tastic) later this year and is under development by Wahoo Studios (sounds like a fun place to work).
Wahoo are also responsible for the similar game "Outpost Kaloki X" on XBox Live Arcade, but the upcoming Space Station Tycoon for Wii is not a port and is being built from the ground up.
The game has you creating and maintaining space stations, keeping a close eye on profits in order to develop further. According to Wahoo a humorous plot and a cooperative mode (always welcome) will feature, while they're also looking to include Wiiconnect24 functionality if possible. Players will only use the Wiimote, no nunchuk action required.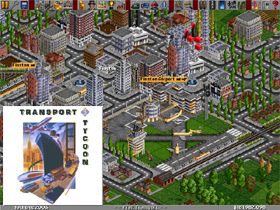 Anyone remember this old chestnut?