Nintendo reveals DSi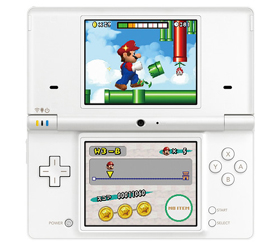 Big N has shown off a remodeled version of the DS handheld at the Nintendo Conference 2008. It's called the DSi, and has a number of modifications over the DS Lite:
Built-in camera, capable of taking shots both inside and outside the unit. It's a 0.3 Megapixel capable of 640x480 resolutions.
Music playback, support for ACC files mentioned so far.
Compared to the DS Lite, the DSi will be 12% smaller and 2.6mm thinner. The screens however are still larger, and the speakers are of better quality.
No GBA slot.
SD card slot and internal memory for running downloaded games/programs which can be purchased online from a new DS store via Wii Shop Channel.
Opera web browser built-in.
The DSi will initially be available in white and black. Here's a trailer showing off a lot of the big DS games you can expect to see in 2008/2009, followed by some images of the DSi unit.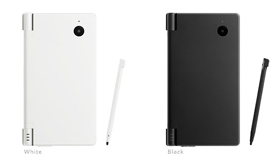 Is this enough to make you upgrade?