Twist 'n' paint WiiWare
Austrian company Bplus has announced its status as an official Wii developer. They intend to create WiiWare games and already have one in the pipeline called PLATTCHEN twist 'n' paint.
Twist 'n' paint is a puzzle shooter game created specifically for the Wii and the Wiimote. Bplus say it's accessible and hope to attract both hardcore players and noobs alike.
Details are scant at the moment, but a preliminary screen is shown below: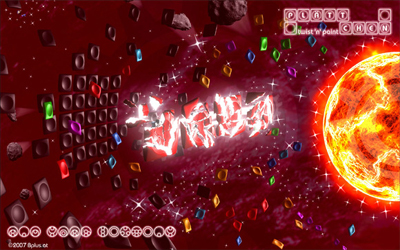 Twist 'n' paint