GT Pro Series review
Just a GameCube port, or is it?

Review written by
Jason Pilcher
GT Pro Series is a cel-shaded racing game that came out in Japan 3 years ago but has only now been ported to America, on the Wii. Ubisoft's Wii racer also comes with a free steering wheel when you buy it, which is really the only good thing about the game.
Gameplay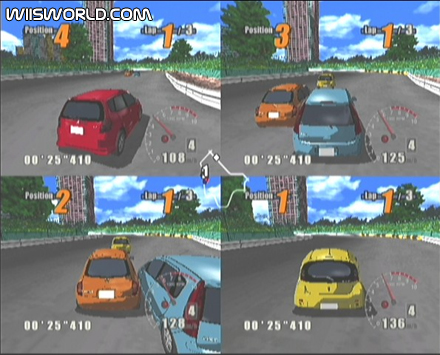 Even though this was just slapped onto the Wii, it does feel like a racing game that was made for the console from the beginning. Your WiiMote fits perfectly in the steering wheel attachment, but you don't have to use it to play the game. You hold the WiiMote sideways, with the 2 button being your gas and the 1 button being brake. Then you just turn your controller to turn your car. You can also use the D-Pad to turn your car, but who would want to do that?
GT Pro Series does lack in depth. The only real mode is the ChampionShip mode where you compete in a series of races where certain rules apply. The rules can range from anywhere, starting at a free race, any car goes, to only certain cars are allowed. There's beginner, intermediate, advanced, and master. Only devoted racers will make it too the advanced level, because the in game stinks. It's hard to turn your car, the "drifting" doesn't even drift. It will turn and send you out of control.
Time Trial mode is just like any other time trial mode on any other game, you race with your selected car on the selected course. You're then able to save your ghost and race it again.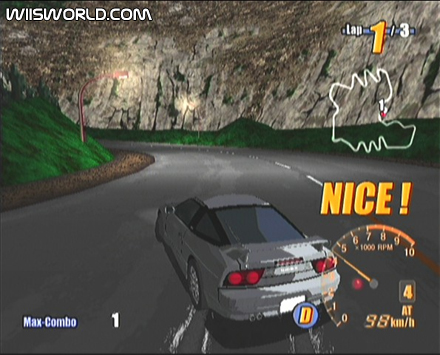 There is also a newly added "Drift Mode", but again, the cars won't drift if you paid them too. It's best to avoid this mode.
In GT Pro Series the only VS Mode mode is 1 on 1. You choose your car and car color. Then your corse, and you race. Boring....
Customizing your car is almost impossible. You get upgrades, meaning there's no need to go back to the previous option if you have the latest one. It does give awesome car colors, but that's it. No decals, no cool rims, no nothing. See Need for Speed Carbon for a good Customizing Game.
LifeSpan
This game will only live for a few hours. Why? All the races feel the same, you'll get bored after Beginner mode. The only thing that may urge you on to try more is the choice of cars. 80 different cars are in the game, only unlockable through Championship mode. That's still not enough to urge me to play it. You know what this means, and I'll say it. No replay value.
Graphics
Anyone who saw this game would think it was an arcade port. Don't let the cover art deceive you. This cel-shaded racer blows. Everything is cel-shaded and slow, it's not worth the good 50 dollars you paid. It's simply not worth it.
Sound
Lastly, the sound. Again, nothing good. No real songs, no good melodies, no good beats, no good anything. After an hour of playing you'll want to throw your WiiMote at the TV from the awful engine sound. This doesn't even have the special SD card function that Excite Truck has. You're gonna want to turn your volume all the way down.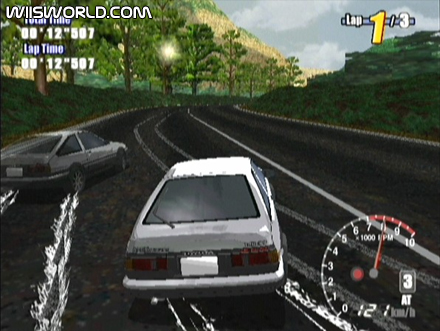 Final Verdict
Don't get this. If you're looking for a good racing game, get Excite Truck or Need for Speed: Carbon. This is just a GameCube port, an old one at that, and it shows.
41%
Gameplay:
Graphics:
Sound:

Lifespan: