Industry estimates are that within 5-10 years, 90 percent of all online sports will be placed with a mobile device. There was a time when betting on sports could only be done at a brick and mortar sportsbook. Think of it as the Intellivision days of sports betting. Sure, it worked and it was fun but it could hardly be described as user friendly.
The internet brought an element of significant change and enhanced convenience to the world and the world of sports betting was no different. Online betting sites began to grow in popularity around the mid-1990s. Suddenly, sports bettors could open an account with one of these online sports betting sites, log on to the world wide web and wager on sporting events through their home computer or laptop from the comfort of their own couch.
The combination of WiFi and smartphones was another game changer for society and again, for sports betting. The ability to get on the internet virtually anywhere, and to do so via a device that fit into the palm of your hand made betting on sports something you could do no matter what else you were doing.
Just as video games have evolved from pong and virtual stickmen to life-like scenarios that are as close to real as it gets, the evolution of sports betting to fit in with modern technology is challenging the top online sports betting sites to keep up with the ever-changing times and develop mobile online betting apps that feature cutting edge technology and work with all makes and brands of devices.
Today, the most posed question to any online sports betting site is whether they have a mobile app.
An Appetite For Apps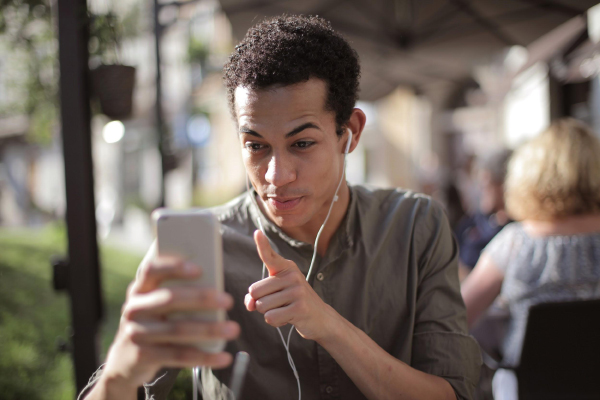 Thanks to the quality of the technology in today's smartphones, bettors can wager on sports via a mobile app from wherever they might be located.
A gathering of the leadership from the online sports betting and casino industry at the recent East Coast Gaming Congress in Atlantic City, N.J. discussed the impact that mobile wagering is making and will be making on their business.
Estimates from industry insiders who spoke at the conference was that within the next 5-10 years, 90 percent of all online sports bets will be placed via a smartphone or some other form of mobile device.
"Once, bettors wanted to sit in a [brick-and-mortar] sports book for three or four hours," Parikshat Khanna, CEO of CG Technology, told Associated Press.
That's no longer the case. "Mobile sports betting is the wave of the future," Khanna concluded.
For some areas, that future is now. In the two years since New Jersey opted to legalize online sports betting, the Garden State has seen 80 percent of all sports wagers being placed via some sort of mobile device.
That formula isn't about to be forgotten.
"Rising consumer disposable income, increasing trust on electronic payment methods for betting, and high adoption of internet-based devices, such as smartphones, are anticipated to stimulate market growth in the years to come," according to market research and business intelligence firm Hexa Research.
Across the globe, experts in the betting industry suggest that on average, the amount of sports bettors who bet on games and events through their smartphone is already around 72 percent.
A Developing Trend
It was in 2017 when industry insiders first began to see the switch from laptops and desktop computers to mobile devices among those utilizing the online sports betting industry.
That year, online gambling on a smartphone increased from 29 to 39 percent. Within another year, that number was in the majority, jumping up to 51 percent.
The amount of bettors going mobile continues to trend upward.
The reasons for the switch are understandable. For starters, it's convenient. With a mobile device you can bet anywhere. You can be at the laundromat, the pub, or the library and still get action on a game.
It's easy to get information on a smartphone and the hand-held devices have made in-play wagering, the fastest-growing type of betting, also the easiest to access.
Improving the quality of mobile betting apps and mobile betting sites will remain a priority with online betting houses. They recongize that this isn't merely an upward trend they're seeing.
It's the future of sports betting unfolding before their eyes.