Puzzle Quest heading to Wii

According to Amazon, a game called Puzzle Quest: Challenge of the Warlords is heading to the Wii this fall.
Supposedly an unusual mix of RPG antics and Bejewelled, the game has been a surprise hit on the DS. It's a budget title, they have it up for preorder at $29.99, so I expect this news is for real.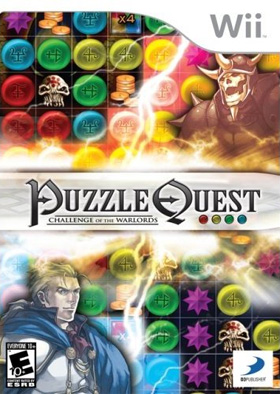 Puzzle Quest box art