A new Nintendo Direct is coming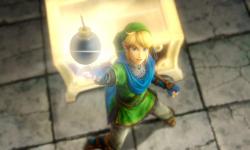 More Hyrule Warriors news next Monday
While we're quickly approaching the September release date of Hyrule Warriors, Nintendo has let loose plans to release a new Nintendo Direct next week.
Mark your diaries for:
August 4th, at 8pm PT / 11pm ET.
Personally, I can't wait to see what additional information we'll be seeing since there are still a handful of classic characters that haven't been added to the roster, including the big bad Ganondorf, which I'm more than confident will make an appearance, so stay tuned!