Early Pro Evo Wii info + screens

Gaming site Kotaku has gotten their hands on two early screenshots for the upcoming Wii version of Pro Evolution Soccer 2008.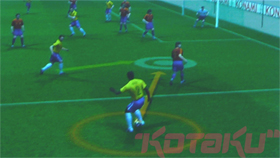 Run in!
Using the capabilities of the Wiimote, this outing will offer something a little different than previous games.
For one thing, you'll be able to control a second player at the same time (i.e. one not in possession of the ball). If done well it could allow for added depth and strategy to the gameplay.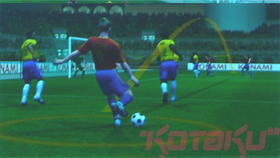 Diabolical defending?
Expect Pro Evo Wii to be out sometime next year, possibly in the first quarter.