eShop Releases for March 20th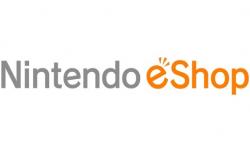 A few eShop titles released today for both the Wii U and 3DS in North America. The most anticipated of the titles is Pokemon Battle Trozei, a Pokemon-themed puzzle game which happens to be the sequel to 2006's Pokmeon Trozei! for the DS. You can check out the announcement trailer directly below.
The full list of new eShop titles follows
Alongside these titles is a new demo for the upcoming Conception II: Children of the Seven Stars.