Gunman Clive confirmed for 3DS eShop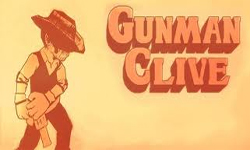 Clive ammunition
Swedish developer Bertil Horberg has confirmed he is porting his Android/iOS smartphone game Gunman Clive onto the 3DS eShop.
In an interview with NotEnoughShaders he commented on how the process has been breezy up until this point:
I can't really comment on the difficulty until I've gone through the whole process and the game is actually released but so far everything has been going smoothly. I didn't have any trouble getting a developer license and Nintendo has assured me that self-publishing on the eShop should be very straight forward.
Plenty of indie developers seem to be warming to the eShop system, hopefully Nintendo have learned from their mistakes with WiiWare?