Need for Speed: Most Wanted on Wii U next year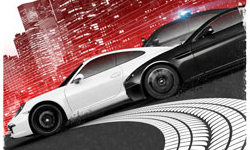 Better late than NFS'r (....horrible)
Earlier this week Nintendo held a financial briefing. Aside from the usual NASDAQ Dow Jones Wall Street Journal New York City stuff, third-party games were mentioned.
EA's Need for Speed: Most Wanted (not to be confused with the 2005 game!) is in the pipeline for Wii U.
We are very excited to deliver Need for Speed: Most Wanted on more platforms and to more gamers. Starting October 30th, Most Wanted will be available on X360, PS3, PS Vita, Android and iOS. Then in 2013, Nintendo fans will be able to experience what it means to be Most Wanted amongst their friends on the Wii U.
Further Details of Wii U specific features and release dates weren't offered, but we'll have them sooner or later.