NightSky dawning on the US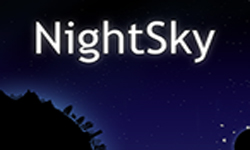 Twinkle twinkle
The nice people at Nicalis have sent out a press release telling everyone that NightSky will be hitting the 3DS eShop on October 25th.
It's an action-puzzle game with an art style all of its own. Players take control of a sphere and guide it through a variety of stages. There are no minions or bosses to combat, misunderstanding the game's physics is your only enemy!
See some screenshots on our NightSky page.