Nintendo of Australia denies GBA games speculation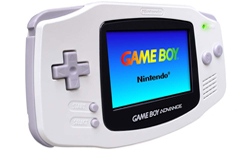 Will they, won't they
Yesterday we wrote a little news story about an update posted on the official Nintendo of Australia website. It seemed as though Game Boy Advance games were soon to be made available from the eShop for playing on 3DS. However, a new statement has been released denying this:
"Nintendo Australia would like to confirm the recent update to the website highlighting Game Boy Advance titles are available on Nintendo eShop was posted in error. Nintendo Australia can confirm there are no current plans for Game Boy Advance games to be released on Virtual Console for Nintendo 3DS. We would also like to confirm Dr. Mario is available as a Game Boy title on Virtual Console via Nintendo eShop. We would like to apologize for any confusion this has caused."
-
Nintendo Australia statement
Somehow I'm not convinced by that statement?