Dr Naomi in No More Heroes

A new character has just been added to the roster on the official website for No More Heroes.
She's called Dr Naomi, and here she is in all her drilling glory: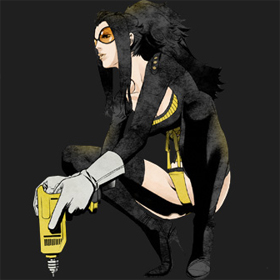 Dr Naomi
There's also a short blurb about her, but it's in that funky language they call "Japanese". I tell you one thing though, if my doctor looked like that I'd be in for REGULAR checkups. IF YOU KNOW WHA'M SAYIN'!!1! Wiggedy wiggedy... high 5.