Stealth Inc 2 announced for Wii U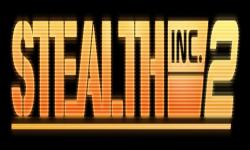 Wii U exclusive
In a press release from publisher Curve Digital today, Stealth Inc 2 was announced as a Wii U exclusive release.
Stealth Inc 2 is the follow up to the hugely successful stealth platform game Stealth Inc, which has been downloaded over one million times across various platforms and iterations including PC and PlayStation devices following its inception as a 'lunchtime project'.
The sequel will introduce co-operative multiplayer, making use of the Wii U GamePad.
We've relished revisiting the world of Stealth Inc. It's given us the chance to really fine tune the Stealth Inc experience, while also hugely expanding it with the addition of a larger explorable game world, and a more involved narrative.

Jonathan Biddle, Stealth Inc 2 director
Stealth Inc 2 will launch exclusively for Wii U later in 2014.