The Amazing Spider-Man coming to Wii U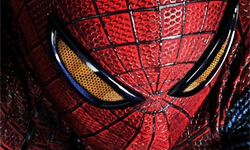 Spins a web, any size.
During their NYCC 2012 panel, comic book maestros Marvel revealed that The Amazing Spider-Man is coming to a Wii near U (see what I did there?).
By most accounts, this game wasn't a world-beater on any platform, particularly the Nintendo ones. On the plus side, though, the new Wii U version will come with all of the DLC bundled in:
Lizard Rampage pack
Oscorp Search & Destroy pack
Rhino Challenge pack
Stan Lee pack
Will you be picking this one up? It's set to be released in Spring.