The power gloves add some killer moves!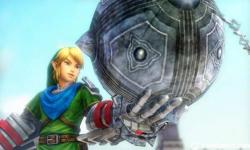 The latest Hyrule Warriors footage
The Legend of Zelda and Dynasty Warriors crossover title, Hyrule Warriors, is fast approaching and it's looking better and better each time we see footage of the game.
Check out this brand new gameplay video below and get excited!
Hyrule Warriors will bring some action to the Wii U consoles on September 26th.