Wii U price and date leaked?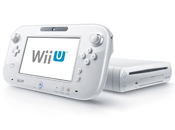 The truth is out there
This should be considered a rumor at the moment, but an online website called Video Product Distributors has added some Wii U information to its website detailing some Wii U bundles - complete with dates and prices:
WIIU SYSTEM - GM - 11/11/12 $249.99
WIIU SYSTEM W/ - GM - 11/11/12 $299.99
WIIU SYSTEM 349 W/ - GM - 11/11/12 $349.99
It's a bit cryptic as to what 'GM' means, but probably extra GamePads and/or games. What we can assert, is a release date of November 11th and a price of $249.99 for the cheapest SKU.
The VPD website is only open to traders and requires login details, but a YouTube user put this video online showing off the page in question:
Do you buy it?