Tatsunoko vs Capcom coming to US

In spite of some significant licensing issues, it seems that Capcom will be bringing "Tatsunoko vs Capcom" over to the US after all, as reported by the latest issue of Nintendo Power.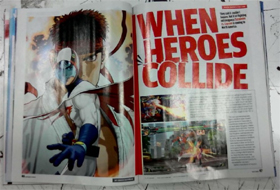 According to NP's article, the game will be undergoing a slight name change to Tatsunoko vs Capcom: Ultimate All-Stars (..really?). There's also talk that more characters and online play could potentially be added.
TvC will hit store shelves in North America before the end of the year. There's currently no details of a European release, but that could happen.