11.5.2014 Nintendo Direct Showcases Upcoming Games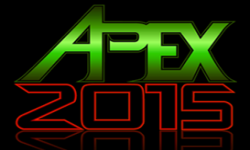 2015 shaping up to be a great year
When Nintendo aired their Direct this afternoon, they hit the ground running by starting things off with a trailer for The Legend of Zelda: Majora's Mask 3D.
After years of tiny hints and subtle teasing, a remake of Majora's Mask is finally confirmed. At first glance it seems to be running on the same engine Ocarina of Time 3D did, so it's possible Grezzo may be working on this as well.
Several other games were shown with new footage, such as Codename STEAM, Xenoblade Chronicles X, Kirby and the Rainbow Curse, Splatoon, and various Indie titles. Kirby and the Rainbow Curse has a new co-op feature, while Splatoon now has a dedicated single player component.
NES Remix is coming to the 3DS, and the 3DS version of Sonic Boom has a demo available right now for you to try out. Amiibos' functions in other games besides Smash were also briefly touched upon. While showcasing the new Mario Kart 8 DLC, they demonstrated that scanning specific Amiibos unlocked character-themed costumes for your Miis to wear in Mario Kart 8! For Hyrule Warriors, scanning the Link Amiibo unlocks the Spinner item from Twilight Princess for you to use.
Miyamoto himself also came on to announce a series of animated shorts based on Pikmin. You can download the HD or 3D versions on the Wii U or 3DS respectively for $5. In tandem with that announcement, a demo for Pikmin 3 is now available on the Wii U eShop if you haven't gotten to try it yet.
Did all of this convince you into getting Amiibos now? Either way, there's no denying that it's a great time to own a 3DS and a Wii U!