Alter Ego adventure game on Wii
German publishers bitComposer Games have put out a press release announcing a creepy new adventure game called Alter Ego for Wii and PC. The screenshots are taken from the PC version, but give you an idea of what to expect.
Alter Ego is the latest offering from the Czech studio Future Games, who were responsible for successful adventure titles like Black Mirror and Nibiru. Alter Ego will be released on Windows PC and Nintendo Wii.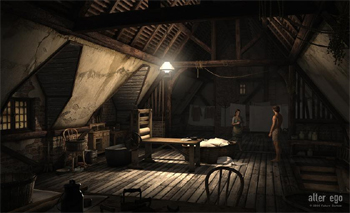 Alter Ego takes gamers to the fishy town of Plymouth in the South of England as the 19th century draws to a close. A string of gruesome murders shakes the entire region after a strange aristocrat dies who was the subject of many horrifying myths in his lifetime. Players can discover and investigate the various scenes as they alternate between two totally different heroes, the thief Timothy Moor and Police Detective Bristol, to gradually reveal a dark secret.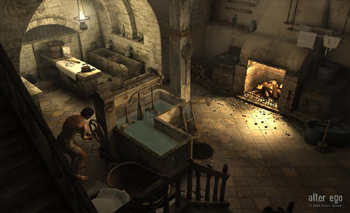 Alter Ego is a Point 'n' Click adventure game. This thrilling and sinister detective story takes place across over 80 backdrops and is driven forward by atmospheric cut-scenes. Along the way, the player will meet over 30 NPCs as the story unfolds. Players will also have 150 objects available to combine in order to solve the challenging puzzles.
Alter Ego is scheduled for release in the first quarter of 2010.