Atlus announces new RPG
Following the critical success of Trauma Center: New Blood, publishers Atlus have announced a new action RPG title for Wii called Baroque.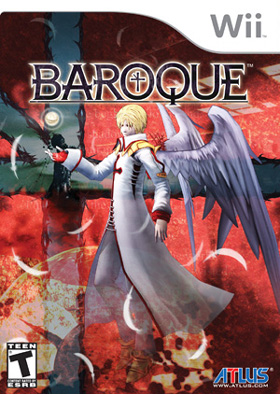 "You awaken to find the world in ruin, your heart beset with unexplained guilt. A cataclysm has destroyed the cities and empires of men and disfigured the spirit of humanity".
A dungeon-crawler at heart, your task is to search a large tower for your ultimate redemption. The tagline for the game is "Heal your sins, heal the world" (shouldn't that be cheerleader?).
Baroque claims to have a variety of levels, packed to the gills with strange and tormented monsters. When your character gets killed it's not game over either, dying only serves to advance the storyline.
Customization options are plentiful, you have full control over how you choose to shape your character. Within the tower you'll find a vast array of weapons and items with varying possibilities. Parasites can be used and combined to boost your stats.
The trailer's pretty awesome in my opinion, I'm looking forward to seeing how this develops.