Bayonetta 2: New Details and Features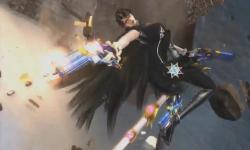 Two for One!
A new Nintendo Direct video confirms some of the exciting new features of the action based Wii U exclusive Bayonetta 2, set to be released Oct. 25 in Australia and New Zealand.
The Special Edition bundle will include the original Bayonetta game along with a packaged version of Bayonetta 2 (SRP AU$79.95). Digital versions of Bayonetta (AU$49.95/NZ$69.95) and Bayonetta 2 (AU$69.95/NZ$89.95) can be purchased on the Nintendo eShop at launch, if both games are purchased, a special discount is given to customers during the purchase of the second game, for a total of AU$79.95/NZ$99.95 for both games.
Additionally, Nintendo Direct also revealed that the demon weaponsmith, Rodin, the Paradiso born proprietor responsible for creating Bayonetta's set of pistols, will be a playable character in Tag Climax, Bayonetta 2's new online co-op multiplayer mode. Nintendo Direct reveals more details of previously announced features of Bayonetta 2, including characters, storyline, combat mechanics and much more found at the Nintendo Direct website.
Join the akimbo pistol wielding protagonist Bayonetta as she embarks on a journey to uncover the entrance to Inferno, the Gates of Hell.
I've got a fever, and the only cure is more dead angels!

Bayonetta