Cancelled Mario Game Unearthed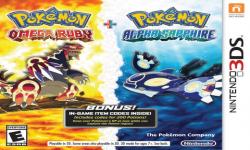 Was going to be a volleyball/wrestling hybrid
The nice folks over at Unseen64 were able to dig up concept art and footage of a cancelled Mario volleyball/wrestling hybrid game. The game, titled Super Mario Spikers, was planned for release on the Wii, and was being developed by Next Level Games (the masterminds of the Mario Strikers series).
According to the report, the game started off simply as Mario Volleyball. As development on the game progressed, wrestling mechanics were incorporated and it was renamed Super Mario Spikers.
Unfortunately, the game never saw the light of day. Nintendo ultimately passed on the project in 2007, because they felt that certain aspects of the game were not in line with the company's code of honor.
It is disappointing that this game got canceled, because this looks like it would have been one of the more interesting Mario spin-offs. However, you can see elements of this game were later used in games by Next Level Games such as Punch-Out.