Wiifend your Castle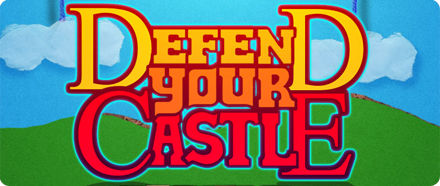 On May 12th this year, the WiiWare service will be launching. One of the launch titles is to be Defend your Castle.
The original is a Flash game, but it's said the Wii version is not a port of that. Rather it's been built from the ground up (stone by stone?) to take advantage of the Wii's motion sensing. The graphics and particle effects are also supposedly improved. If you ask me, this is one strange looking game.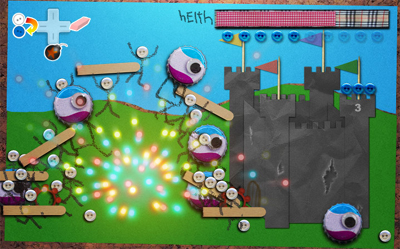 A 4 player co-op mode will be included where friends can help your castle resist the oncoming hordes. Alternatively you can take on other players, fighting for the right to rule the kingdom.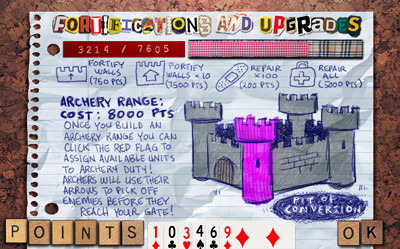 Defending your castle will cost you the princely sum of 500 Wii Points. A trailer is coming soon.