Ultimate Team is the main mode of FIFA. Every year, millions of players create a dream team, and EA actively supports FUT with a variety of events. But how to start playing the popular online mode if you have played a career before or have never opened football simulators at all?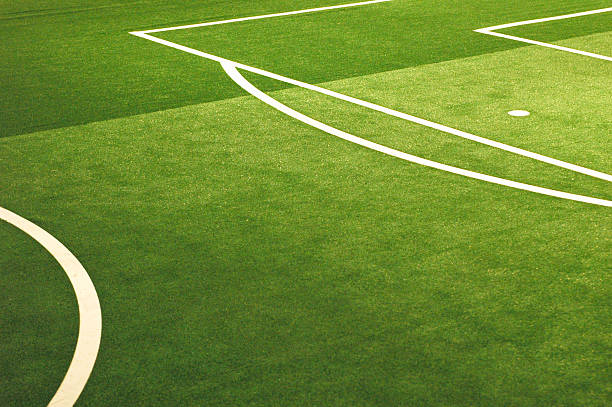 FIFA coins
FIFA 23 coins are a virtual currency in the game that players can use to purchase new players, upgrade their teams, and participate in various game modes. Coins are earned through playing matches, completing objectives, and selling players on the transfer market. Having a lot of coins is important because it gives players the ability to build a strong and competitive team, which is necessary to win matches and progress in the game. Coins are also essential for participating in online tournaments and buying exclusive in-game items. Therefore, having a lot of coins is a key factor in determining a player's success in FIFA 23 and is highly valued by many players.
Getting FIFA 23 coins can be difficult because it requires a lot of time and effort to earn them through all available activities. Additionally, the transfer market can be competitive, making it difficult to sell players for a good price. Therefore, obtaining FIFA 23 coins requires dedication, patience, and a strategic approach, which makes it a challenge for many players. It is the reason why many players turn to SkyCoach to buy coins, as it saves time and effort, and also allows them to enjoy the game.
Making a dream team
We collect the first composition. The main indicator of the players is speed. Your roster is the key menu of the Ultimate Team. You will constantly change players, but you need a strategy to start. Buy fast players and focus on the stats you value the most. Rating is important, but slow stars will weaken the team.
Chemistry
Boost card stats with Chemistry Styles Shadow and Hunter. FUT has a chemistry system. You can assemble a squad of any players, but they will play stronger with familiar partners. Choose your favorite league or combine multiple clubs until you remember how chemistry works. Note that cards often have unexpected alternate positions! Project players will be very helpful in building a team.
Game scheme
The next item is the choice of game scheme. The most popular formations resemble real football: 4-4-2, 4-1-2-1-2 (2), 4-2-3-1, 4-3-3 (4), and 4-2-2-2. Most schemes are good, so your preference comes into play. For playing combination football through a short pass, narrow schemes with a rich center of the field are suitable. If you prefer dynamic horizontal football, go for a high-flank formation.
Don't overthink tactics. There are a lot of scary sliders in this menu, but the default settings work great. Instead, customize the formations for different game plans (from super-defensive to super-offensive) and manually select the roles of the players. For free kicks, masters with a dribble kick are suitable, for corner kicks, players with a twist toward the goal are needed.
Strengthen your team
How to buy players and earn coins? We talk about transfers, IPC, and trade. The most obvious option for strengthening the squad is the transfer market. You can find players by last name, and a variety of filters, or buy inexpensive cards with boosts from the desired league. Trainers, chemistry styles, and other consumables are available in different tabs.
Squad Building Challenges (SBCs) are another chance to strengthen your team. Here, players change compositions from unnecessary cards to packs (mostly unsold). Go through the basic SBCs and keep an eye out for current offers - cool colored cards often appear here.
Reselling cards
There are many trading strategies. The easiest is to buy rare silver players from the top leagues (500-1500 profit coins per card) and rated players (84-86) during periods of low demand for future SBCs. Check out the price charts for your desired platform on Futbin. Collect SBCs and trade players in the web app, which is much more user-friendly than the client.
Modes
Rivals is a regular game mode. The goal of divisions is to rise as high as possible. Checkpoints for two or three victories in a row and x2 for a winning streak help to storm the ranks. Playing Rivals gives weekly and seasonal rewards.
FUT Champions (Weekend League) is an elite tournament. To participate, you need to score 1250 qualification points in Rivals. The playoffs are the first stage of the Champions. After five wins (or four wins and four losses), you will be taken to the final stage of the Weekend League. You'll play 20 FUT Champions matches over the weekend and earn rich rewards ranging from packs to cards to choose from. The Final Token is available throughout the season, so take your time to activate it if you are tired of playing.
Squad Battles and Moments are Ultimate Team's solo modes. Squad Battle is played for weekly rewards and the toughest missions. Fresh "Moments" is a little more interesting. You will be given challenges with a time limit, for which you will receive special stars and open packs for them. In the draft, you can get acquainted with expensive cards, and friendly matches are created for entertainment in the company.
Missions are one of the most important tabs in FUT. They are divided into short and large-scale (stages), and for their implementation, they often give packs and good cards. Some tasks are designed for friendly matches. In them, you risk nothing, and most opponents will give up victory after one goal.
Completing most tasks will give you a seasonal experience, for which you will receive various rewards - packs and unique decorations for the stadium. Yes, your stands can be decorated! Open the "Club" tab and select your favorite kit, ball color, and field markings.
Congratulations, you have created a dream team!