Lucario, Ness and Jigglypuff in Brawl
This is kind of speculative at this point, but a video that was available in the Japanese section of the official Super Smash Bros. Brawl website apparently revealed three characters early, as found out by a GameFAQs poster called Edible.
As we know, some stickers can only be applied to certain characters. On selecting one of these stickers, small icons of characters appear in the bottom corner of the screen. It's a little hard to make out, but snaps taken from the video indicate the presence of Lucario, Ness and Jigglypuff.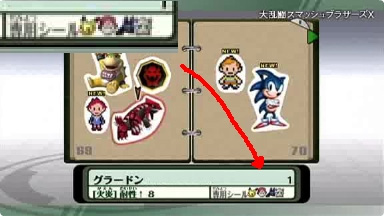 Lucario and Jigglypuff?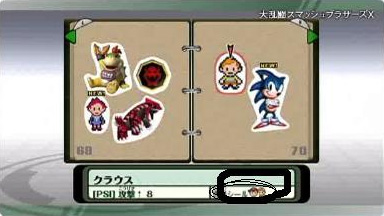 Ness?
The video on the Dojo has since been edited by Nintendo, but the original has been uploaded to YouTube and can be seen here. The small icons appear around the 4:20 mark.
Make of it what you will.