Mario in London promo
In an effort to boost awareness of Mario's latest adventure in the UK, Nintendo have set up a promotion where a gigantic 150ft image is beamed onto the face of Battersea Power Station, a well known building in London.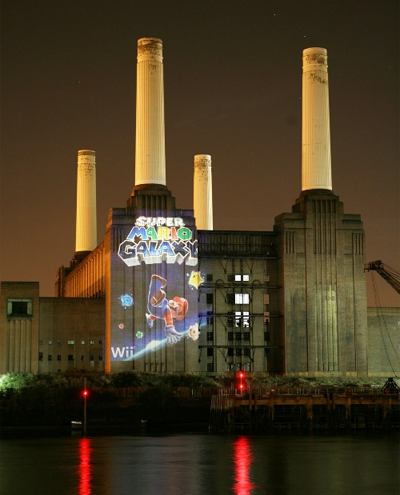 Mario Galaxy building ad.
David Yarnton of Nintendo UK commented:
"Mario-mania is huge and yesterday we proved it by beaming a giant image onto one of London's iconic landmarks. We expect the release of Super Mario Galaxy to help break the 200 million franchise barrier".
Wii demand is fervent across the UK, where it's increasingly hard to find the console in stock at retail. Super Mario Galaxy releases tomorrow, November 16th.