Reggie kicking asses in tennis
Nintendo held a cocktail reception last night in which around a dozen participants went up against NoA's President Reggie Fils-Aime in Wii Sports tennis.
By all accounts Reggie was a demon at the game and beat everyone, including several professional gamers and members of the IGN staff.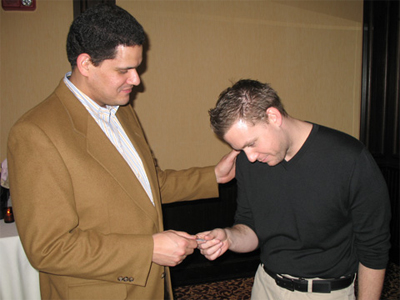 Reggie beats Matt Casamassassassina at Wii tennis.