Super Smash Bros. Director Masahiro Sakurai Unlikely to Return to Series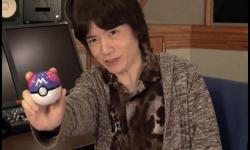 Suspects series will continue without him
Masahiro Sakurai, director of the popular Super Smash Bros. series, revealed in a recent interview with Game Informer that it is very unlikely he'll be back for another game.
I can't positively declare there won't be another Smash Bros. game. With both Melee and Brawl, I made those games with the thought that there wouldn't be any more sequels. Thus, I really can't deny the chance for another. However, as for myself, I don't think there will be.

Sakurai
Sakurai also explains that making smash for the Wii U and 3DS were massive undertakings. He explains that any future installments would require equal, if not greater, effort than previous entries to keep fans happy.
Our intention was to provide extra merits to the game which go far beyond the sale price. In terms of scope, and in terms of sheer number of characters, we went beyond our limits long ago. And yet, if we cut the number of fighters or modes in a future game, I'm sure there would be complaints.

Sakurai
While another Sakurai-helmed Smash doesn't seem likely, he doesn't rule out someone else taking over the reins of the series. Given the success of the recent versions of Smash, a future title seems like a safe bet.
Do you think Super Smash Bros. can continue without Sakurai? Who would you like to see take over the series? Let us know in the comments below.