Super Smash Bros. For 3DS and WII U Release Window Revealed Along With New Modes and Characters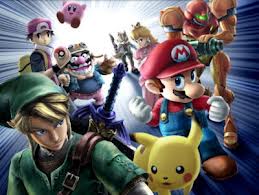 Prepare for Smash!
today on the Nintendo Direct, the launch windows for the next entry into the Smash Bros. series was announced.
the 3DS version will be releasing this summer while the Wii U version will be releasing this winter. yes, it was confirmed that the 3DS version will be coming out before the Wii U version.
also during the Direct, it was mentioned that stages would be different for the two versions but all characters would be the same.
A new mode will also be coming just for the 3DS version called Smash Run. the objective is to gather as many power ups in the time given as you can and then to face off against online opponents in an insane battle. it was stated multiple times that this mode would be only for 3DS.
lastly, many characters were revealed. there will be no switching of characters during battle anymore so Samus, Zero Suit Samus, Zelda, and Shiek will all be individual characters. Yoshi was officially announced as a returning character as well. at the very end of the Direct, two new characters were revealed. Charizard (no longer with the pokemon trainer) and Greninja (the final form of the water pokemon, Froakie in Pokemon X/Y). both seem to be welcome additions to the roster.
that plus much more was talked about. for the total video of the Direct, visit https://www.youtube.com/channel/UCGIY_O-8vW4rfX98KlMkvRg