Teasers of Popular Maps Revealed for Super Smash Bros. for 3DS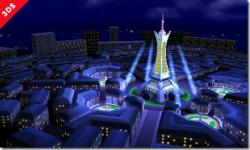 Masahiro Sakurai, also known as the game director for the upcoming Super Smash Bros. revealed pictures on Miiverse that will excite fans of Pokemon X&Y and Super Mario 3D Land.
Sakurai seems to be serious about bringing the Super Smash Bros. franchise to a handheld device by taking highly popular games from the recent past and transforming them into levels for players to battle on.
Pokemon X&Y was one of Nintendo's best selling games in 2013 with over 12million copies sold since its release last October. The game has been incorporated into the upcoming Super Smash Bros. as a stage based around Lumiose City. The teaser picture clearly shows that the stage is on the 3DS version of the game.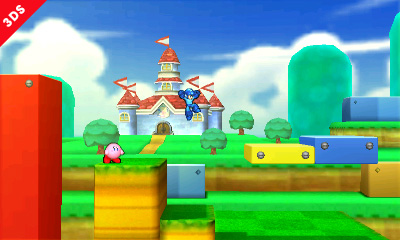 Super Mario 3D Land was another success for Nintendo as a Wii U game that included a multiplayer story mode capability. The stage also for the 3DS version of Super Smash Bros. consists of side scrolling and transforming platforms that last about 2 minutes per lap as players battle their way through the stage.
Both maps have not yet been announced for the Wii U version of the game, but with the game's release expected this year, maybe Sakurai will give us another hint into what is coming.