Wii Fit dated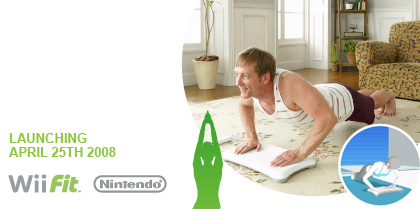 Nintendo has given release dates for Wii Fit, outside of Japan where it is already available. They are as follows:
Europe - April 25th
US - May 19th
"Everyone knows that exercising is important for our health, but only a few people are motivated to exercise regularly. Many people don't know how to begin or don't have the time to go to fitness classes. As a result, we exercise less than we should".
According to Reggie Fils-Aime, over ten games are already in development which will make use of the Balance Board that comes packed in. One of these is by Namco Bandai.