Wii safety manual
A safety manual released in Japan warns against misuse of the Wii and outlines the hazards.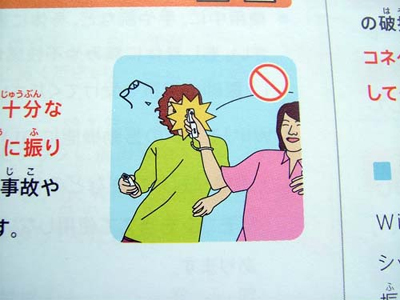 The Wiimote is not a weapon!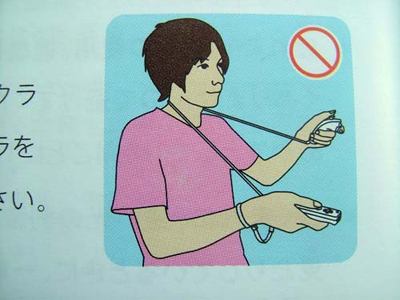 Be very careful not to saw off your own head.

Your Wii runs on electricity, not juice.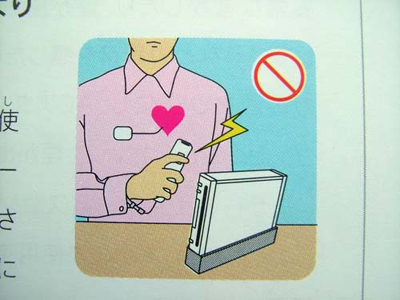 If you own a pacemaker, it WILL get jealous of Wiimotes.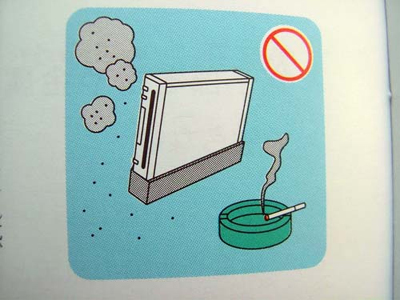 Look after your Wii's health, do not let it smoke.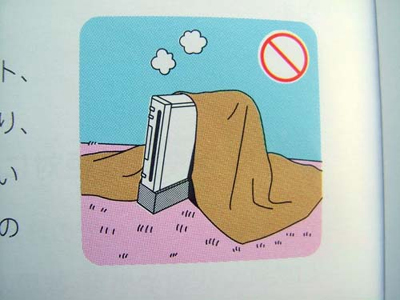 Your Wii does not require clothes.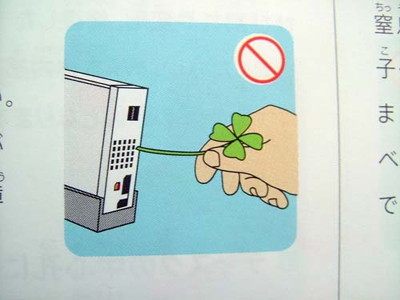 Good luck charms may hinder your Wii's performance.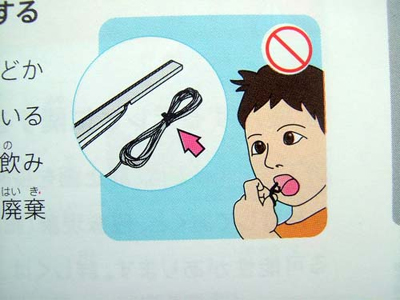 Cables are not food.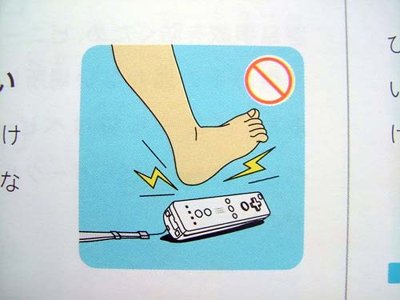 Wiimotes do not like your feet.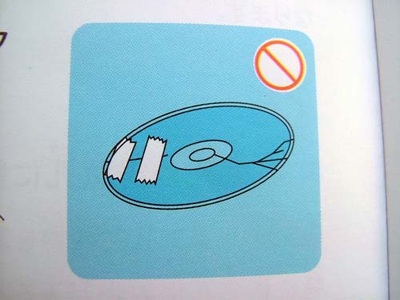 Don't even think about it.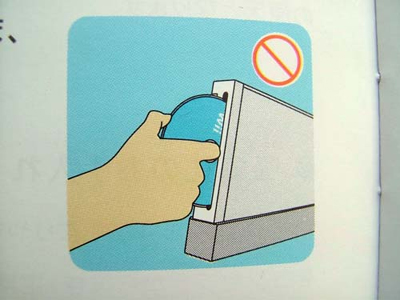 Watch your finger moron.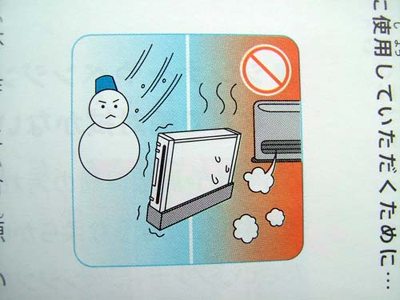 Don't play with your Wii in the snow.