Need for Speed Carbon user review
Don't let the controls fool you, this is most definatly a good racer.

Review written by
Buzzshow
As you may have read on other (less credible) game sites, you will notice a trend of "If you are going to get a racing game for Wii, DO NOT GET CARBON" but I would have to say otherwise.
The reason that the controls were given such a hard review is that they're more sensitive than the other racers, as well as it doesn't come with a free steering wheel (though the steering wheel does work for the game). If you just play for about 5 minutes, the controls become second nature to you, even if you don't like to hold the remote as if it were sitting on a table. There are other control options, but they aren't even worth looking at.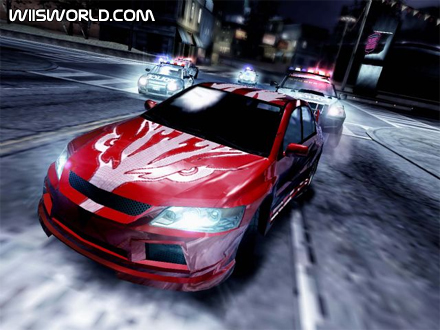 The menu controlling is very weird. When you are not in game, your controls are mapped to holding the remote like a remote. Some of the customizing tools even require C and Z buttons from your nunchuck. That was just a bad move on EA's part but they can do well (ala Madden).
The graphics are something to behold on the Wii, it is on par with the Xbox360. You know the rendering is good when you can still make out textures while boosting at 243 Mph down the highway. Graphics are a strong part of this game.
The difficulty of the game is very loosy goosy. At the start of the game the races are so easy that you can whip through the first several areas in a couple of hours easy, except maybe the drifting. Then as soon as you hit the south side, you better had spent some money on a better car and upgrades just for that area. When you finally get to the red zone up north on the map, well be ready to empty your wallet into one car and hope your skills are up to par.
There really isn't much replay value along the lines of the game in whole. But when you finish the game at 100% You can still trick out one of the bonus cars and see how much trouble you can get in.
So in a nutshell. The controls take some getting used to, the AI of the cops is top notch, and the graphics will give your eyes a workout. I highly recommend it if you love racing games, but if you can hold out I'm sure there is another Need For Speed on the way, and as soon as that comes out. Carbon would be handed out as we have seen with Need For Speed Most Wanted.
83%
Gameplay:

Graphics:

Sound:

Lifespan: