Need for Speed Carbon user review
Great street racing game.

Review written by
ps3 hater
NFS Carbon is a crazy game, if you have ever played any of the Need For Speed games you should be able to follow it, if not you might have some trouble following the story.
The controls in this game are a little bit hard to use but you can change the controls to five different setups. For this game you will need the nunchuk or else you can use the setup where you hold the wiimote on its side like you do in Excite Truck.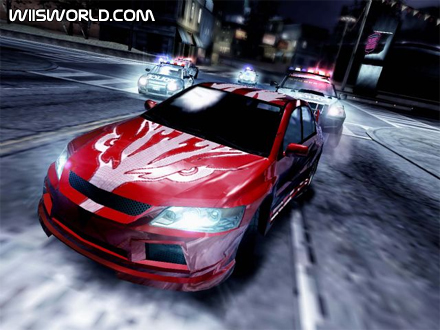 The graphics in this game are amazing! The graphics are so good that you can even see reflections on your cars windows and paint. In this game you will not see jagged edges like you would in PS2 or Xbox or the Gamecube games.
The gameplay is cool, you can either do free roam mode and just cruise around the city, get chased by the cops and drive to your races or when you are at your safe house you can open your map and jump to the races, but the map is a little confusing.
The music in this game is ok but it is mostly techno, so if you don't like techno you might want to shut off EA TRAX. Also I'm pretty sure you can't play your music off an SD card which I would have liked to see.
90%
Gameplay:

Graphics:

Sound:

Lifespan: