Animal Crossing: New Leaf review
Hold on for one more day.

Review written by
Daniel Scheid
June 13th, 2013
Animal Crossing: New Leaf is the long awaited 3DS edition of the very popular Animal Crossing series that has provided gamers of all types with a charming and free casual experience that is unique as it is addicting. As with every installment of Animal Crossing, New Leaf allows players to walk with the animals and talk with the animals in their very own village where the fun happens in real time along with the rest of the world. If it's 6am in the real world, it's 6am in Animal Crossing. As you play you become part of a living, changing world that follows real life holidays and seasons. But is the series really turning over a new leaf? Let us take a closer look.
Now the biggest difference in Animal Crossing: New Leaf is not only are you a villager moving to a new town, this time you are immediately appointed as the mayor. This gives you an active role in the community that allows for much more customization than previously available in the series. Before even reaching your town you now have the choice to pick the village layout from four different selections. Before, each new game would land players into a randomly generated town, and while you aren't completely in control of the lay of the land, it is nice to choose what appeals to you most.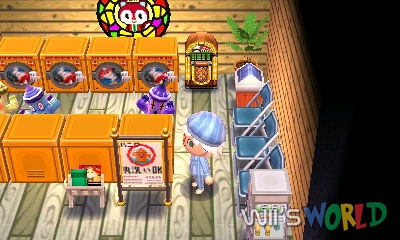 As the mayor, you have a clear duty to make the most out of your town. It is up to you to engage citizens in public works projects and the revival of a decaying main street. But Rome wasn't built in a day and you shouldn't expect any real sense of urgency when it comes to upgrading your village. While it does provide a sense of progression that was lacking in previous Animal Crossing games, all too often you'll find that the project you are working on won't pay off or move forward until the next day.
For example, becoming mayor and gaining access to the basic functions of your office takes an exceptional amount of time to unlock. First you have to become an actual resident by purchasing a house and having it built, (which takes a day to construct,) then you must make sure that your public approval rating is at 100% by running a gambit of chores and fulfilling a course of basic tasks that can be done during normal gameplay. Once your house is done and the villagers are happy, you must still wait 24 hours for the fake virtual paperwork to be processed. Yes I am serious. This is what it must be like to be an actual mayor.
Another layer of customization allows for you to set special ordinances in town such as moving store openings and closings to accommodate your schedule and placing priorities on fostering a more beautiful town or posturing for a wealthier neighborhood. Once again these settings take a day to begin effecting your town.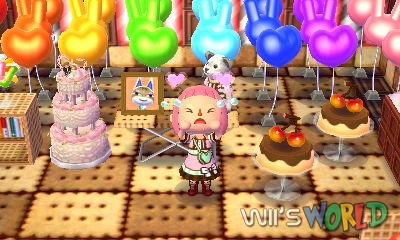 Slowly but surely you will unlock new buildings on main street and be able to access new and better shops. As you may notice the character models in Animal Crossing: New Leaf have grown up a bit, and to match that there are many more fashion combination styles available. Players can now purchase pants, shoes and even socks to match the rest of their outfits. Once things get busy on main street there should be plenty to do both day and night but it certainly takes time for things to get moving.
But, while you wait for all that fancy stuff there is still all the same old bug catching, fossil finding and fishing to do when you feel like filling up the local museum or just making some extra cash. Of course there are all those fun and quirky animal neighbors to interact with. This time around the animals are more diverse with new personalities and they do more around town than in earlier games.
Multiplayer has become a big part of Animal Crossing with New Leaf. Once you open your town to visitors anyone you've registered on your 3DS friends list can come over and explore your town. Feel free to show off your museum or house, or sail over to the tropical island for some fun mini games. It is also possible to interact with other players via StreetPass, where you can collect "model" houses at the Happy Homes showcase just beyond main street.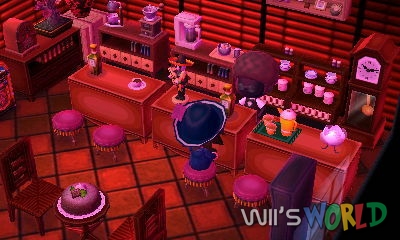 Of course your house is your own personal space where you can display furniture and decorate in any way you like. The first house you can afford is pretty small but every Animal Crossing game so far revolves around the concept of paying your housing debts in order to expand and find yourself stuck with an even bigger loan. Tom Nook, a familiar face to veteran players now allows houses to be built anywhere in the village, and that goes for you and any new neighbors moving in. If you have played Animal Crossing before you are doubtlessly used to arranging the inside of your home but in New Leaf it is possible to decorate the exterior as well.
There is so much to explore and discover in Animal Crossing and New Leaf is a testament to how deep, yet leisurely these games can be. While some players might find the pacing to be a little slow, especially this time around, it is always possible to adjust your town's time by changing the clock on your 3DS. Some players are opposed to time traveling this way but to each their own I suppose. If you are looking for a charming laid back experience full of classic Nintendo flair, Animal Crossing: New Leaf is sure to be at home on your Nintendo 3DS.
If this review wasn't specific enough and you still have questions about Animal Crossing New Leaf feel free to leave a comment and I will try to provide an answer.
85%
Gameplay:

Graphics:

Sound:

Lifespan: