Multi-man brawls

Do you ever feel like taking on a hundred men? The Multi-Man option in Super Smash Bros. Brawl might be for you.
This mode has you taking on a seemingly endless stream of enemy fighters. These fighters are Team Alloy, they come in four flavors: red, blue, yellow and green.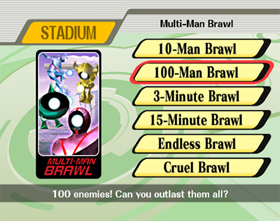 I'm ready for this.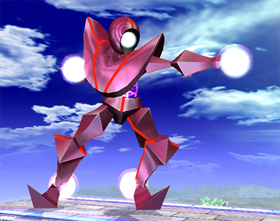 Go go Power Rangers!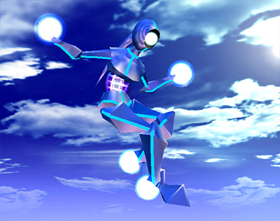 Blue ranger attack!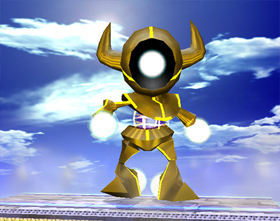 Wait, what? Guys, we're not Power Rangers..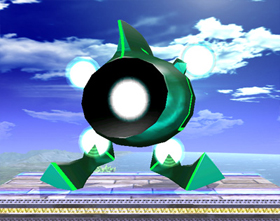 Team Alloy?! What the hell is that. I quit.
This time around, two players are allowed into the fray so you can team up with a friend. Online co-op over the Wi-Fi connection is available too.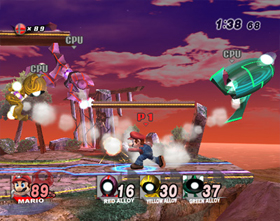 Shadappa you mouth!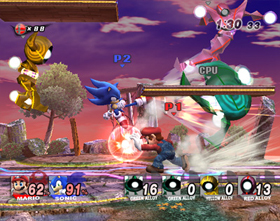 Oh hi, clown-shoes.