Abyss Wii U trailer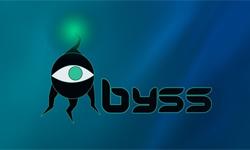 Under the sea! (life is much better..)
Publishers EnjoyUp have released a new trailer for the Wii U version of their game Abyss.
The year is 3024 and natural resources have become as scarce as hens teeth. But now a new source of energy called 'gaia' has been found deep under the sea. Players have to pilot a vessel called Nep2no (presumably, pronounced neptune-oh) and collect as many energy stones as possible.
Abyss was originally a DSiWare game, but below you can watch the new trailer for the updated Wii U version:
Excited much?