Andross assists in Brawl

Here's another assistant trophy in Super Smash Bros Brawl. It's Andross, a baddie from the Star Fox series.
After appearing he moves to the back of the area and deals damage using tiles that fly out of his mouth.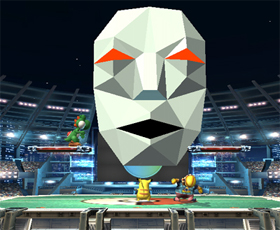 Peek-a-boo!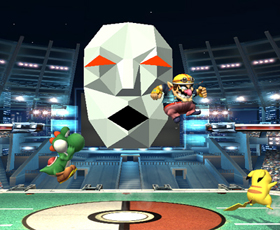 We're in a tight spot.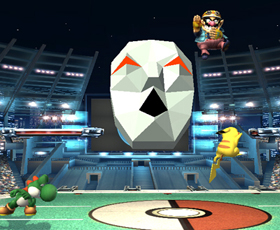 Coo, he jumps pretty high for a plumper.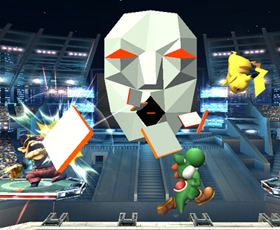 Wa-Haaa, get me a dentist.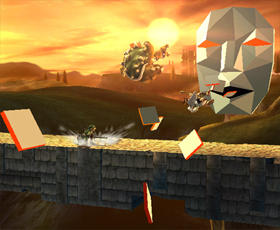 I used to spit rhymes, but tiles do more damage.