Animal Crossing to support voice chat
The latest incarnation in the Animal Crossing series has been revealed by Nintendo at this year's E3, it's called Animal Crossing: City Folk and will be playable on Wii.
It will be the first game on Wii to support voice chat, through a microphone device known as WiiSpeak. Rather than being a headset, it sits on top of the TV, having more of a 'speakerphone' effect. Unfortunately it's not bundled with the game, and is sold separately at $29.99.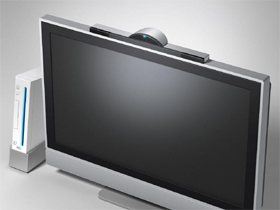 ACers can also connect with each other in some ways using WiiConnect24, like bidding on items at the auction house and visiting Happy Room Academy HQ to view the best rated player houses.
Animal Crossing: City Folk is expected for a Q4 release later this year.