Bonsly pushing people around

Bonsly is another Pokemon to feature in Super Smash Bros Brawl, and he hopes to rock your world.
On appearing, Bonsly will start walking around the stage. Brawlers can pick him up and throw him at opponents. He might look like a small tree, but if he hits you it could have a big impact, on both your life and your pride.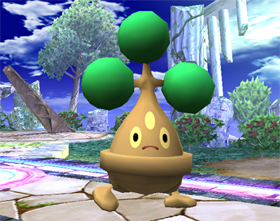 3rd eye blind.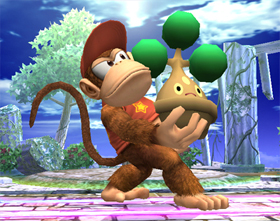 Throw?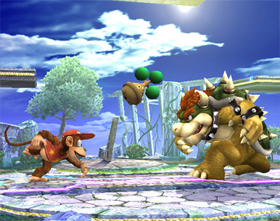 You better pray that doesn't hit me.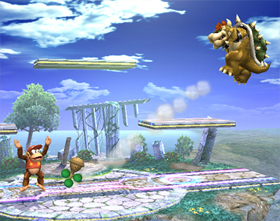 Whoah, what the...?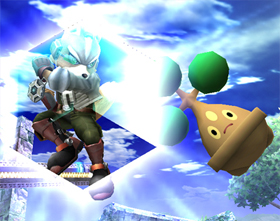 Foiled again.