Home Run mini-game in SSBB
Sakurai shows us a kind of mini game in today's Super Smash Bros Brawl update. The idea is that you hit the sandbag as far as you can.
You get ten seconds to build up its damage meter and then unleash the baseball bat on it. This can be done in a 2 player mode or even online.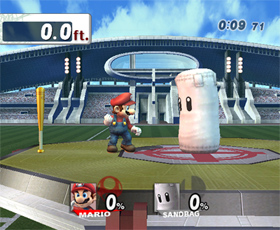 You talkin' to me?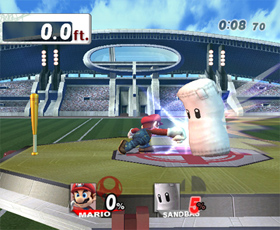 This is for the crummy life I've had to live.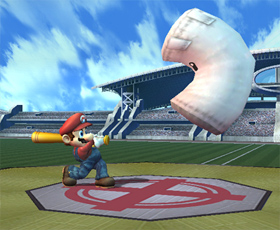 This bat is as big as a-me.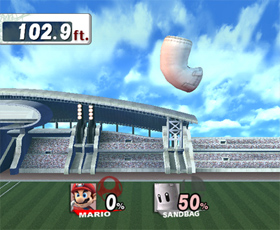 I'm making a note here - HUGE SUCCESS.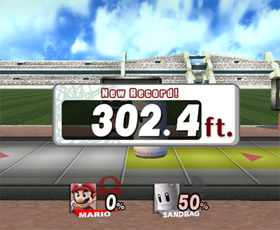 Hey that was wind assisted.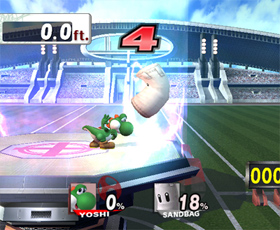 We're caught in a trap, I can't walk out.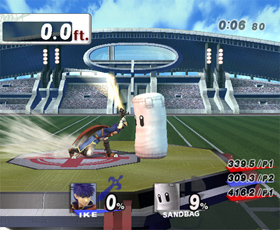 You can't hurt me with that.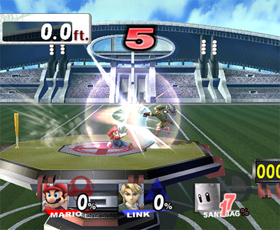 I'm still alive.