Brawl snapshots & delay update

Firstly, it's official, Super Smash Bros Brawl has been delayed until February 10th for the US release. Sakurai explains this extra development time will make the game as good as it can possibly be.
Today's real update is all about snapshots. Now you can take a snapshot at any point in the game via the pause menu. While paused you can zoom in and rotate the camera as you wish.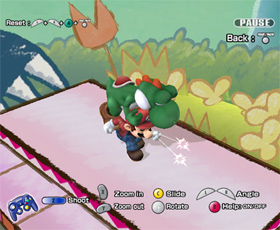 Freeze! This one's a keeper.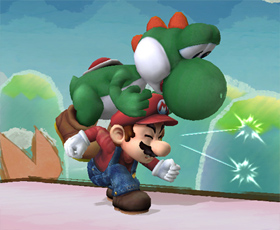 Payback.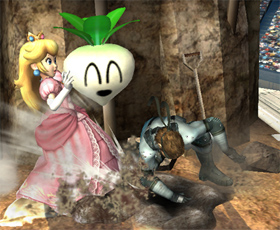 Happiest.. vegetable.. ever.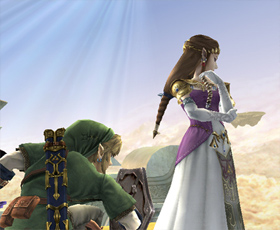 You bought that horse without even asking me.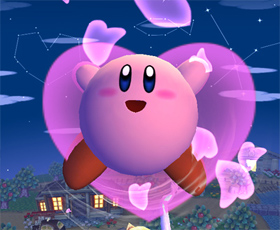 Some call me loverman.
Snapshots can be saved to an SD card or your Wii's internal storage, so you're able to take a lot of them. There's an album feature where you can browse your shots, you can also send them to your friends over Wi-Fi.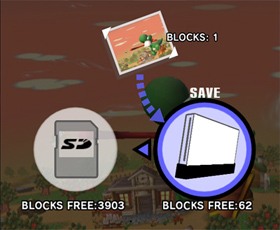 Choose SD card, you know you want to.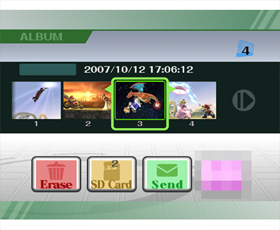 Mysterious pink button, what are you.