Target Smash mode and replays in SSBB

A long running mode in the smash series involves target breaking, this tradition is continued in Super Smash Bros Brawl.
When in this mode, ten targets will appear across the stage. You have to break these within a certain time. Seems like speedy characters will have the advantage in this.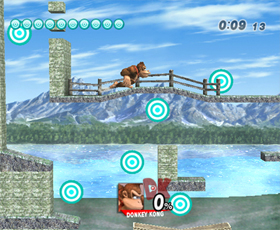 Monkey Target, the remake.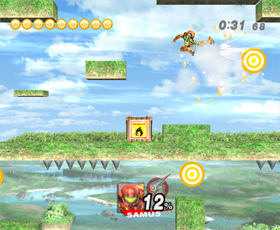 Resistance is futile.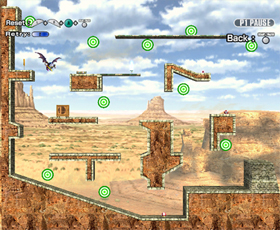 Always consider the bigger picture.
But that's not all, Sakurai also tells us about replays, available in this mode and brawls in general. You can record around three minutes of action and send your favorite clips to friends across Wi-Fi.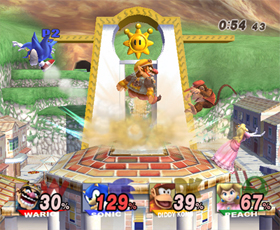 That Wario's a classy guy.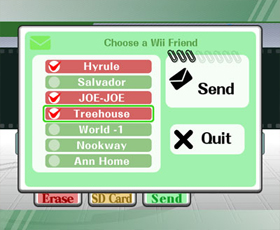 JOEY JO-JO!!!