Brawl Anyone mode
The Brawl Anyone mode in Super Smash Bros Brawl is discussed by Sakurai in today's update.
This is an online mode where you do battle with complete strangers. You connect through Nintendo Wi-Fi, choose Brawl Anyone, a character and a stage, then you're off. Be quick in choosing your character, because there's a 45 second timer, after which a random one will be assigned to you. Hidden characters will be available to fight with, so if you're really averse to spoilers stay out of this mode until you've unlocked them all.
The stage is also chosen randomly from those voted on by players, same with items being turned on or off.
Brawl Anyone is completely anonymous, you can't see each others names' or send any messages, it's all about the brawling. In the event that someone gets disconnected, a CPU will seamlessly take over their character, supposedly without you even noticing!

I'm jacked in.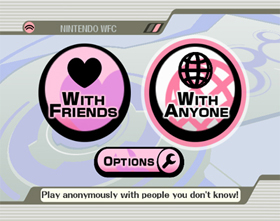 All my friends are dead.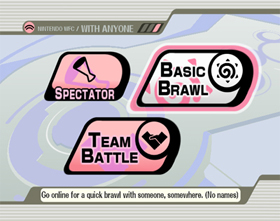 Let's keep it simple.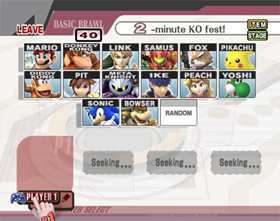 Time's a wastin'.

Pressure's on, I can't decide.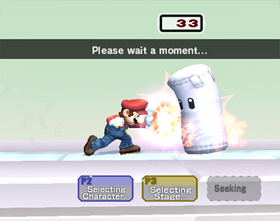 Non-flammable eh?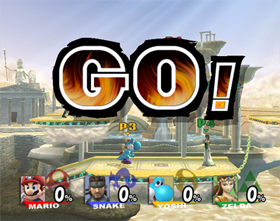 It's go time.