Bridge of Eldin stage in SSBB

The Bridge of Eldin from The Legend of Zelda: Twilight Princess is to be a stage in Super Smash Bros Brawl according to today's official update.
It's a completely flat area, with appearances being made by King Bulblin and Lord Bullbo. They'll blast holes in the floor using bombs, which will then be repaired by a portal in the air.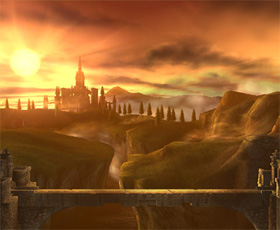 Nowhere to run, nowhere to hide.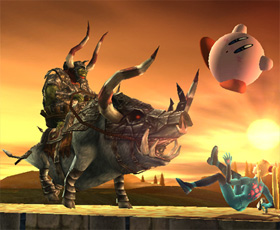 Squeal piggy.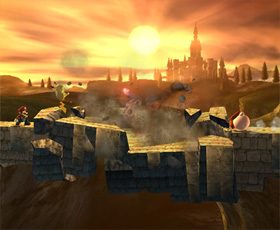 Eldin Bridge is falling down.

And as if by magic, the portal appeared.