Early look at Bubble Bobble

Taito's legendary arcade game Bubble Bobble is in the works for WiiWare. Bubble Bobble Plus will include something never seen before, action for up to four players! In addition to this there will be over a 100 levels, and more available via DLC map packs.
Here are some early screenshots from Famitsu magazine: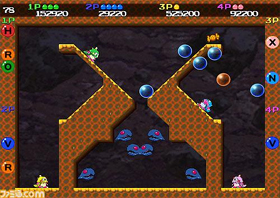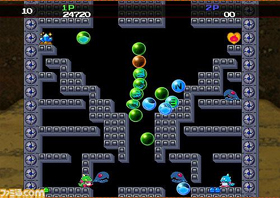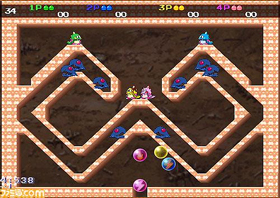 Nintendo's Wi-Fi Connection will also be used for leaderboards, but there's currently no mention of actual online play.